1993 Landcruiser HDJ-80 VX Auto. Dual winch. Mickey Tompson mickey Baja Claw 315/75/16
Old Man Emu Heavy duty.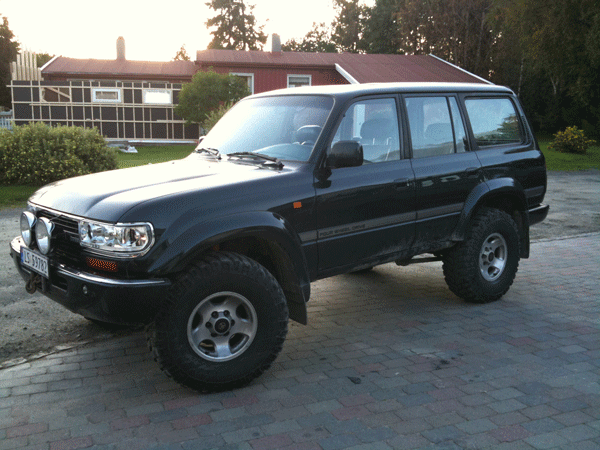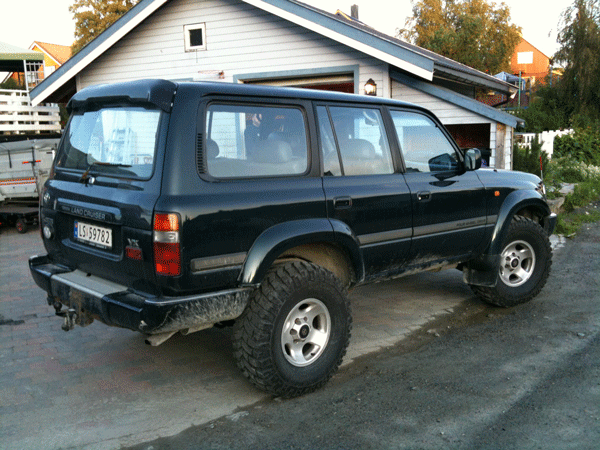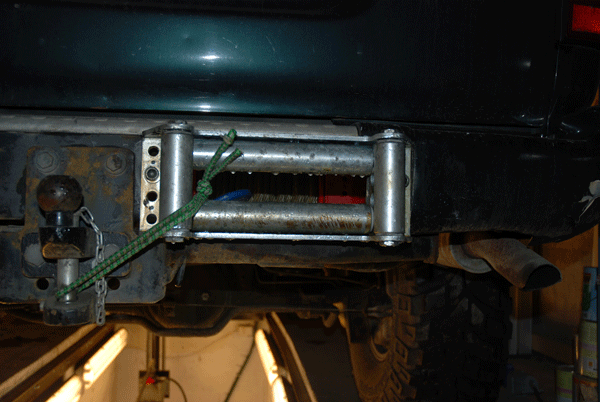 Rear winch: Brevini Raptor 5600 KG (12000).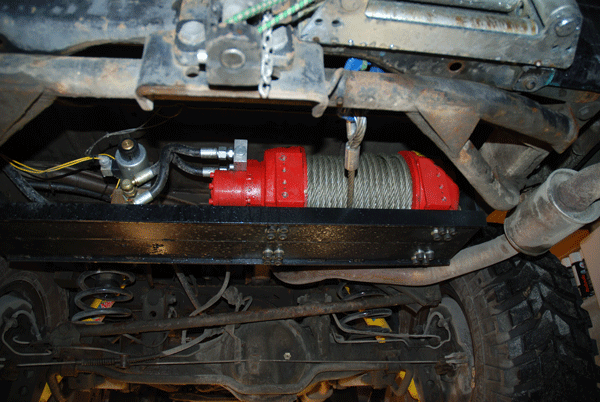 Sunfab hydraulic pump, 50mm oil inlet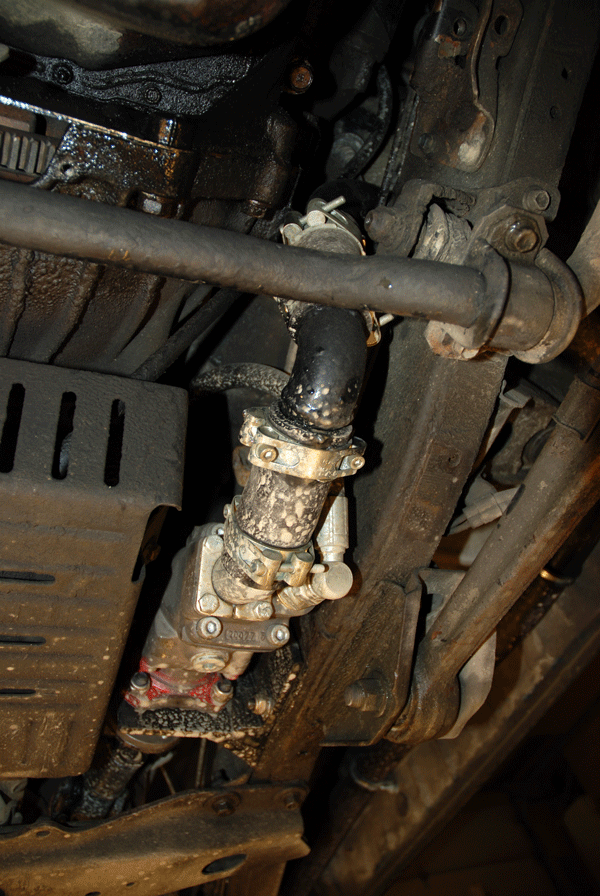 Drive shaft from PTO to pump. Shorted from a 2 meter shaft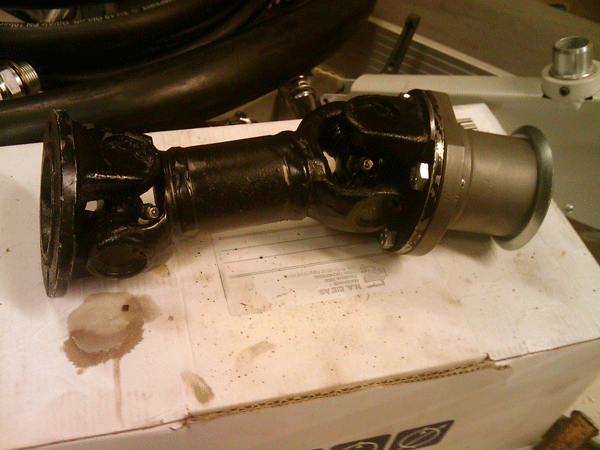 75kg of heavu duty Raptor winch from Brevini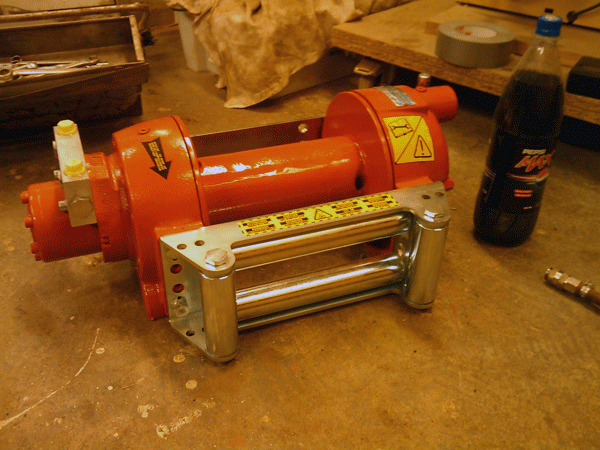 Sunfab SCM 34 pump.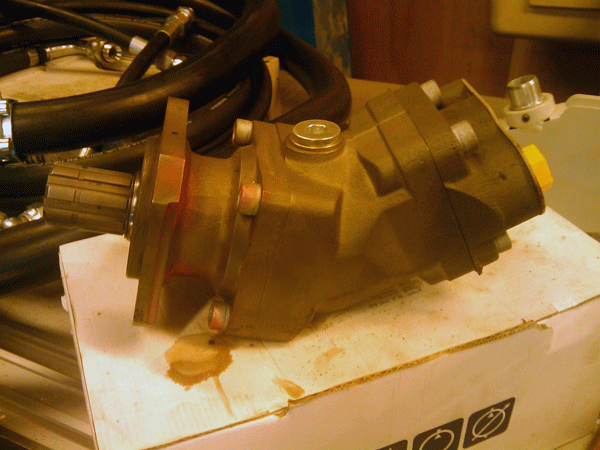 Pump mount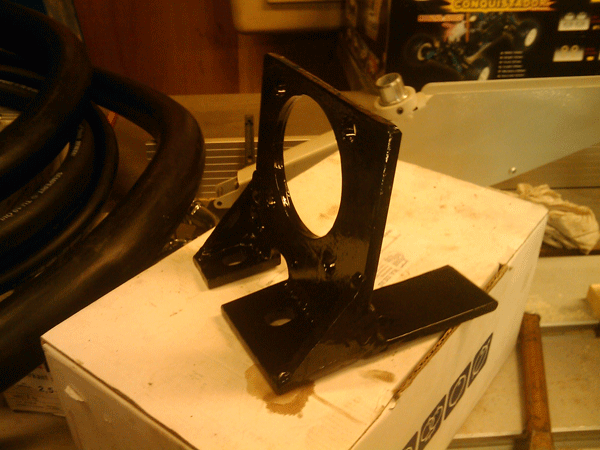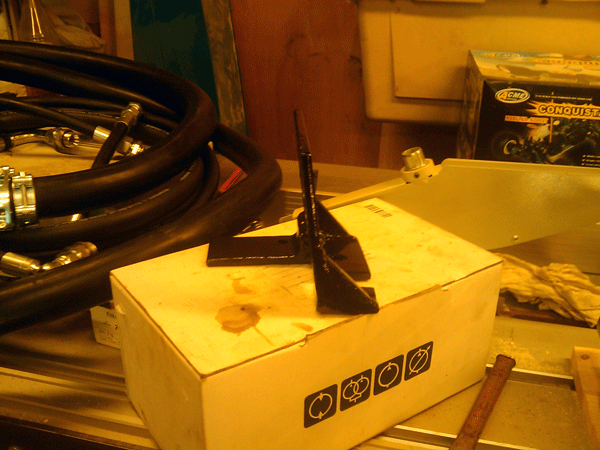 Valve sub plate. Pressuriced oil comes from pump to sub plate. If none of the control valves is activated
Oil will return to tank, thru filter. When control valve is activated, oil wil flow to wich and rotate the drum.
Then oil will return to tank thru sub plate. With 2 solenoid on the control valve i can drive the winch in or out.
The sub plate also have a valve that releses pressure in the system when none of the valves is activatet.
Then a mecanical breake in the winch will lock the drum for rotation.

The pipe bend to the left of the sub plate is the pump inlet. It is made for 50mm hooses. So from tank to pump
There will be 9 liters of oil only in the tubes :-)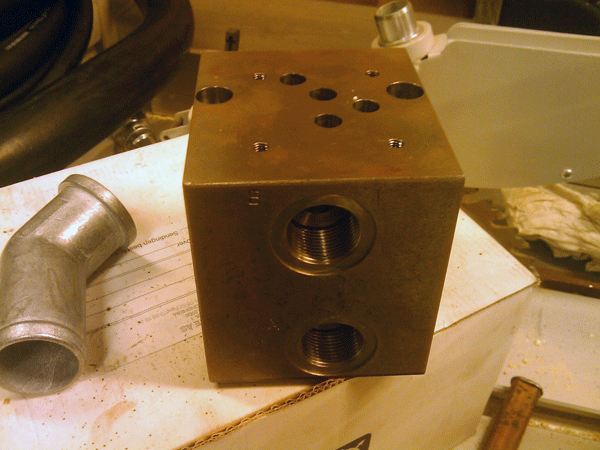 12v directioneal control valve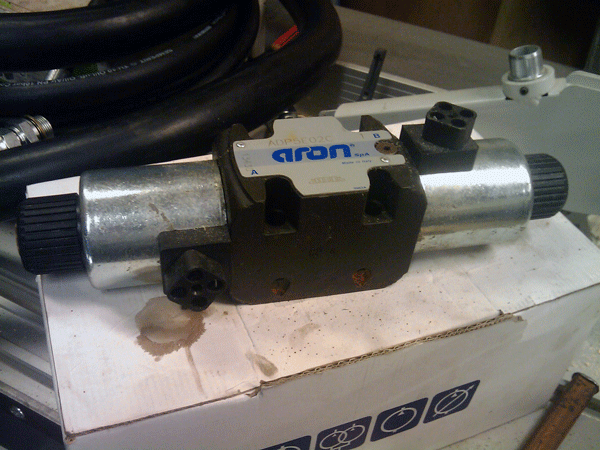 36m 12mm wire with certified hook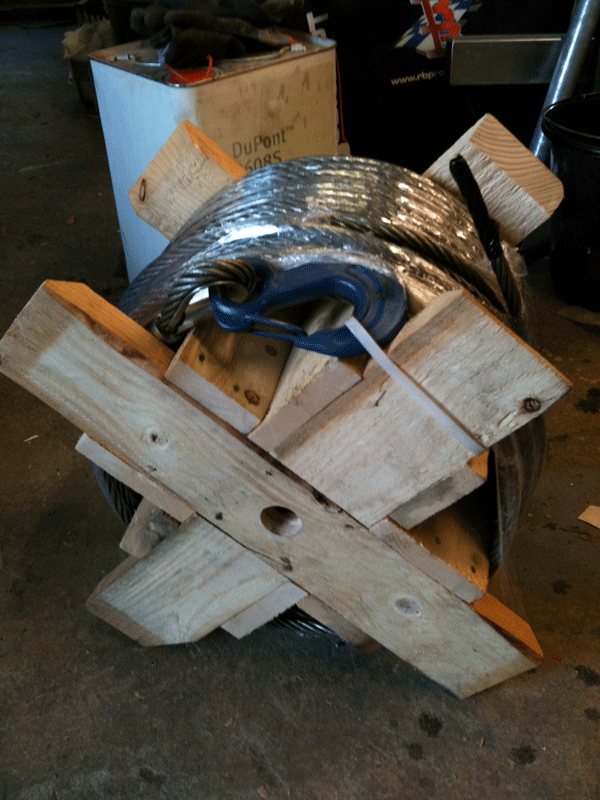 Extreme air for pumping up tyres, and free engage winch brake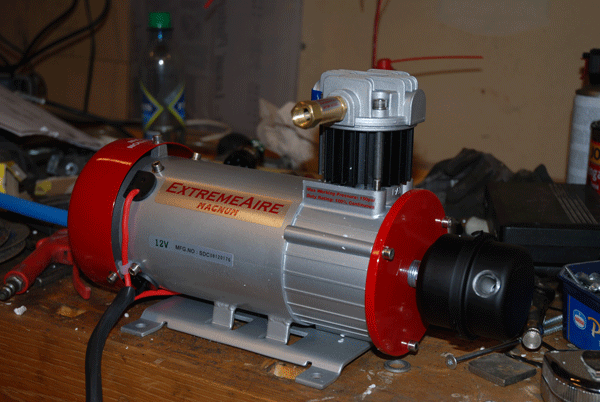 Handle for activating PTO. PTO can only by activating when both geraboxes are in neutral.
After PTO is activated i gearbox in drive to spin the pump. It is also possible to drive with PTO
Engaded. To disengage PTO gearboxes must be in neutral.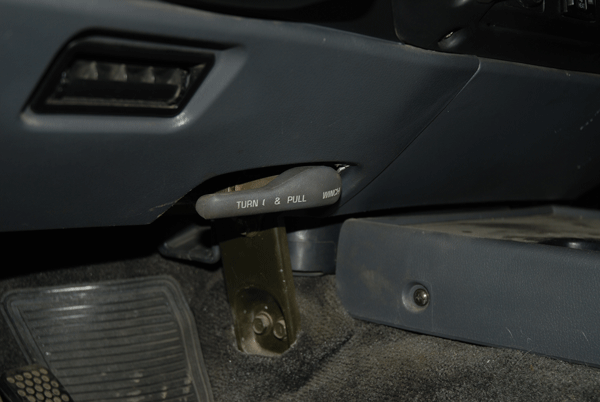 Hydraulic tank, 100L Have now made drawer system around the tank.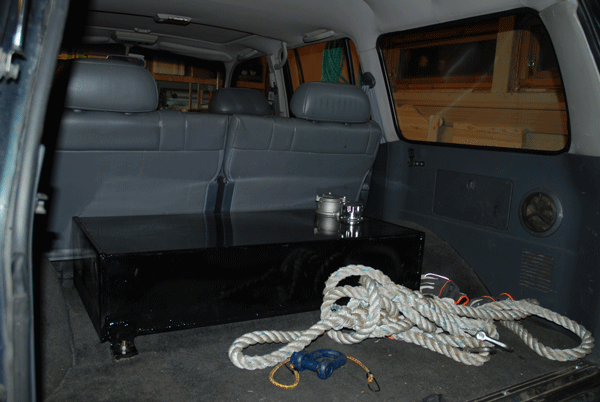 PTO. Standard LC. Only ajusted some to fit drive shaft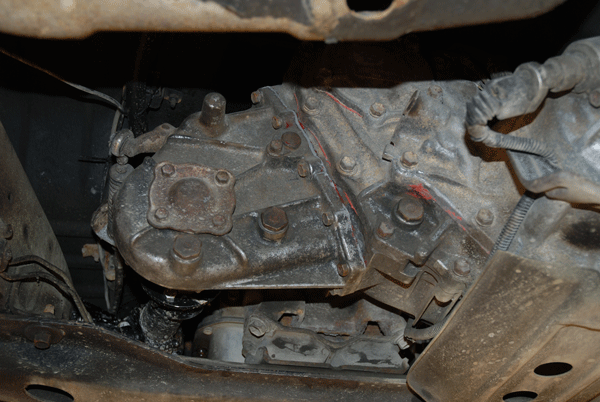 Winch cradle from 10mm steel. Rear winch and control valve with sub plate
Sub plate and directional valve is design for up to 100L pr. min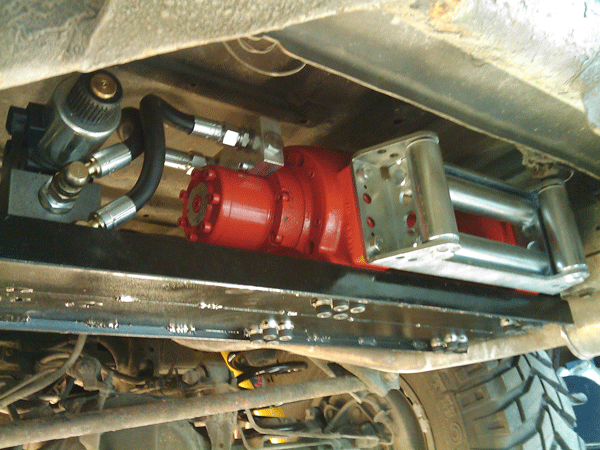 Simple PDF drawing of the winch setup
Compressor setup: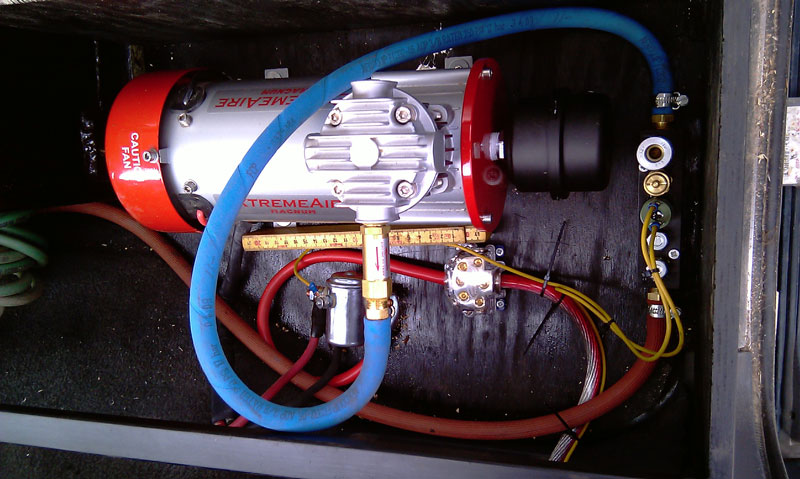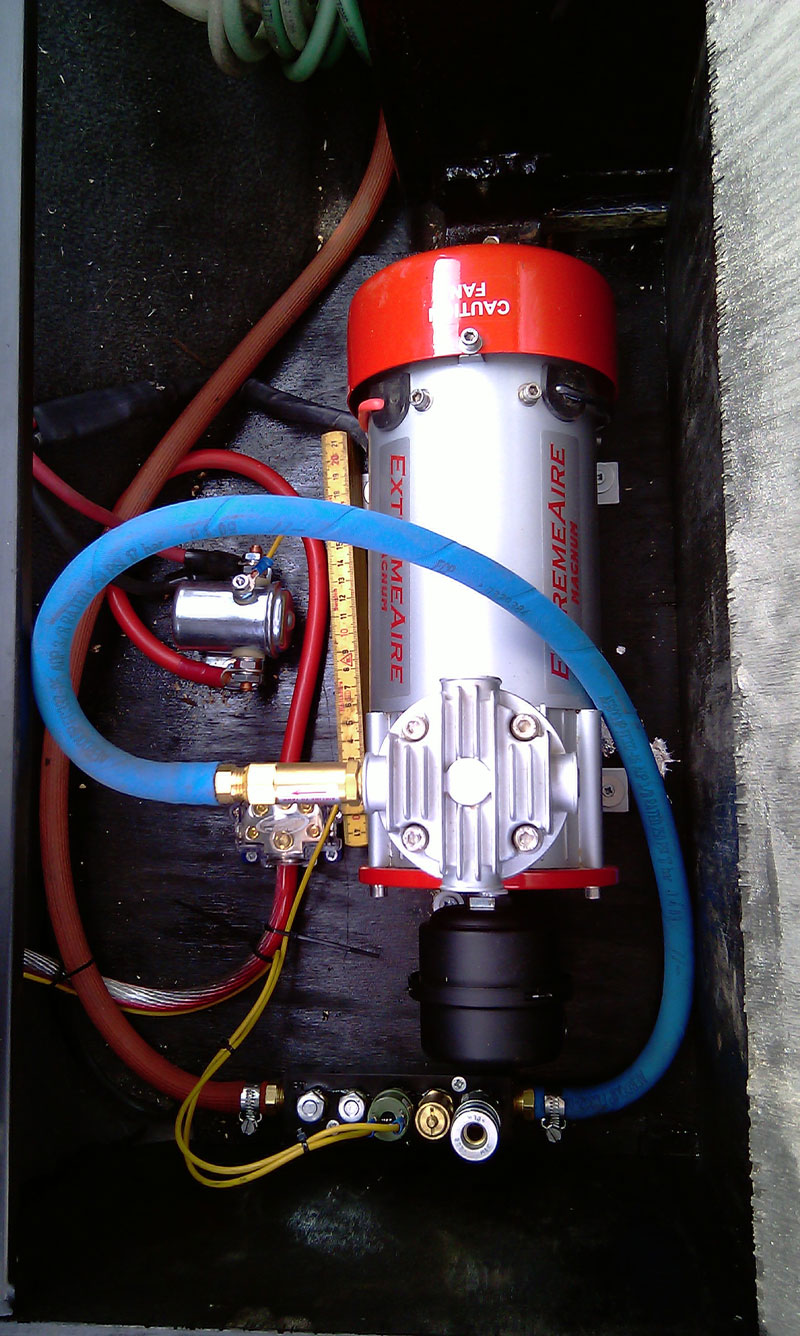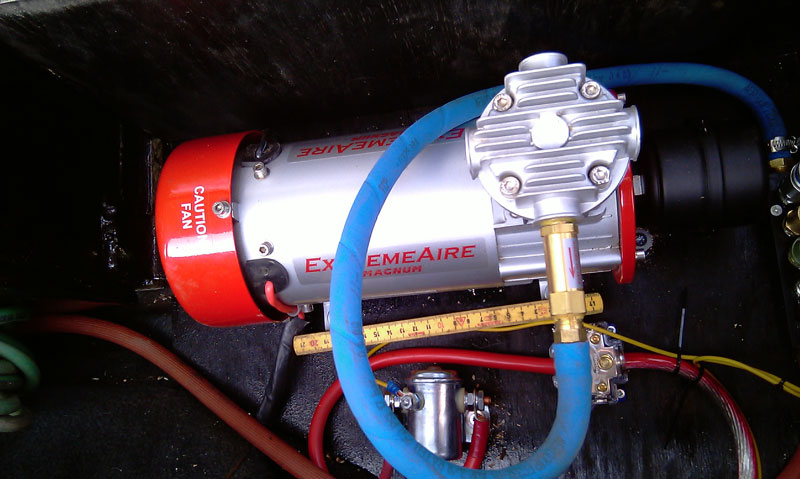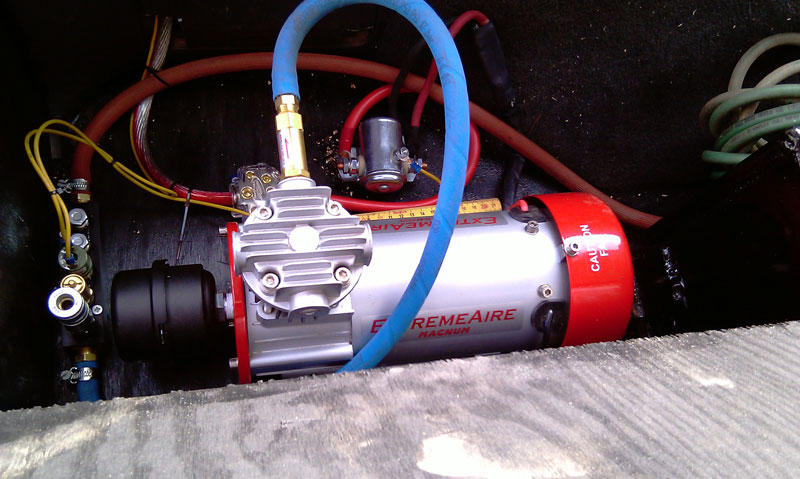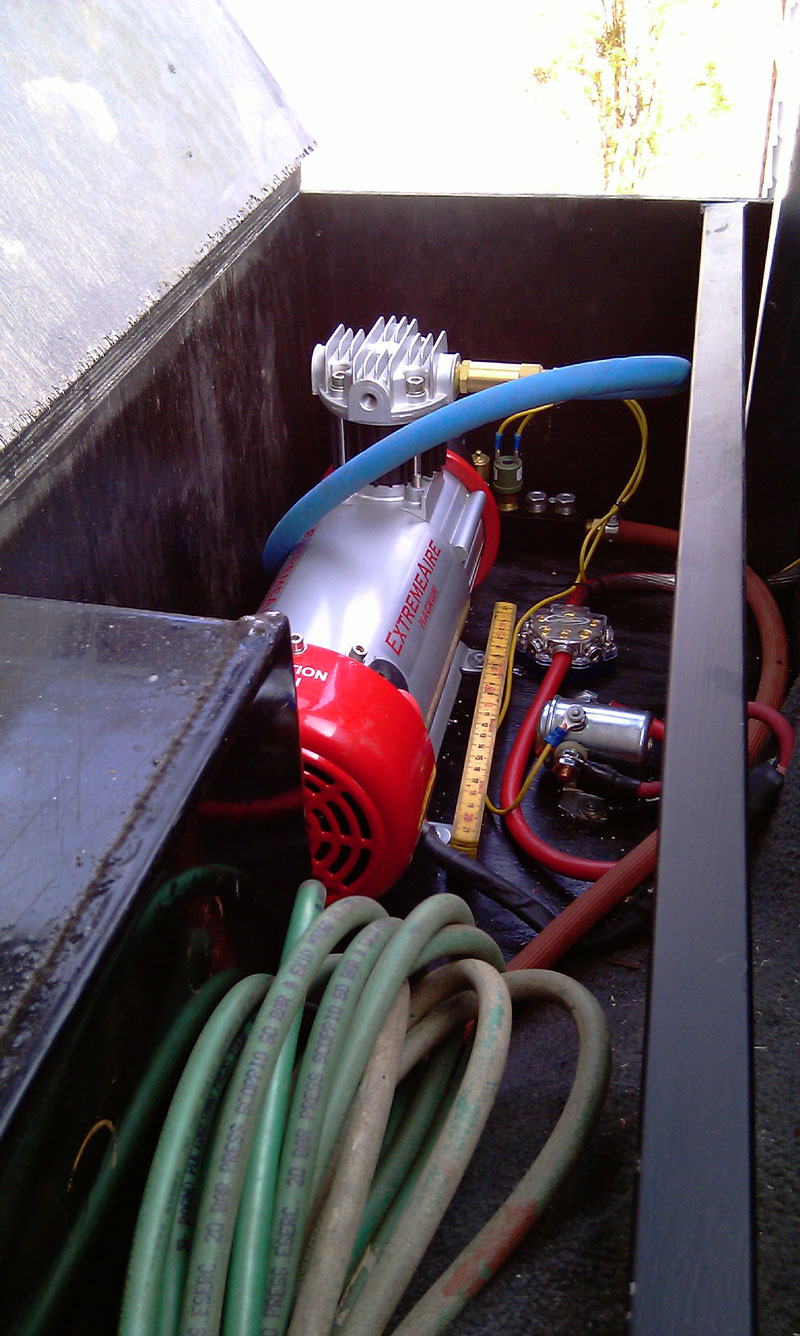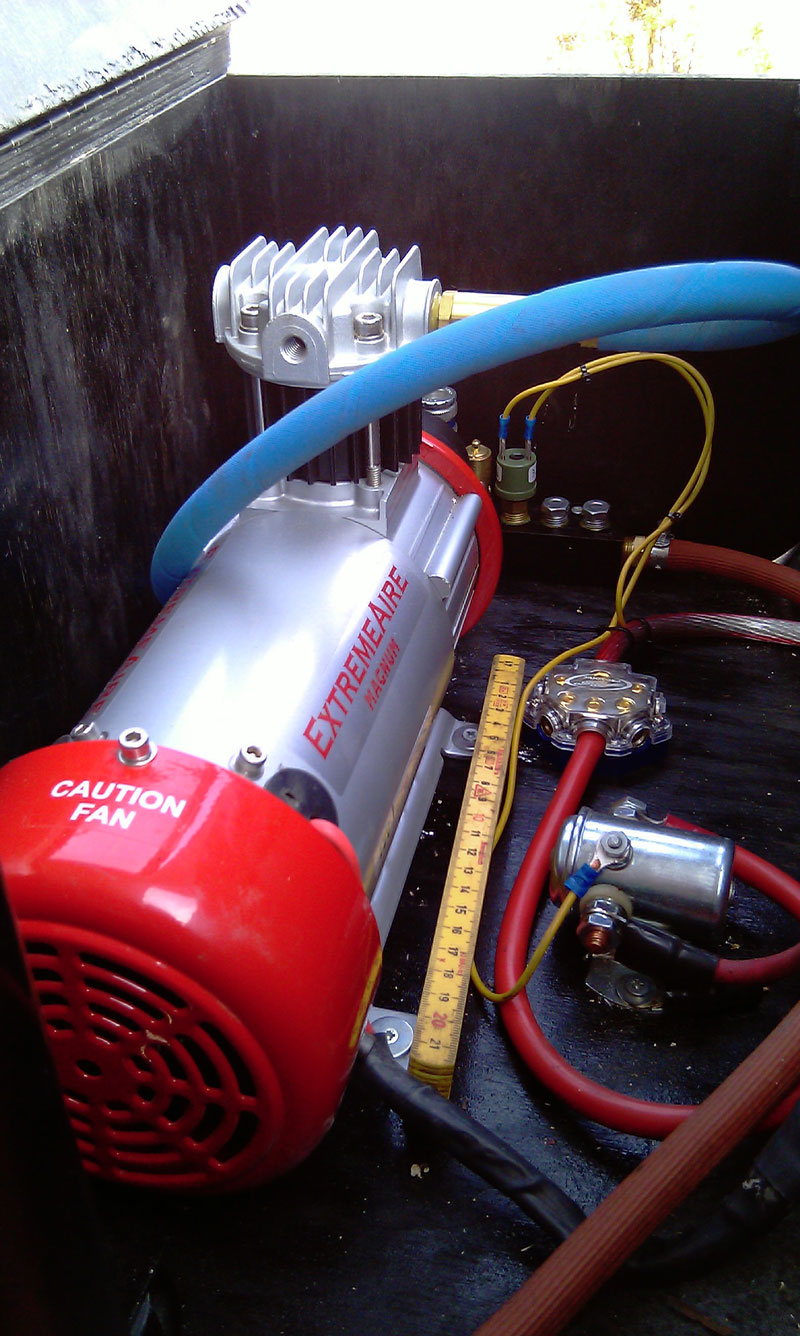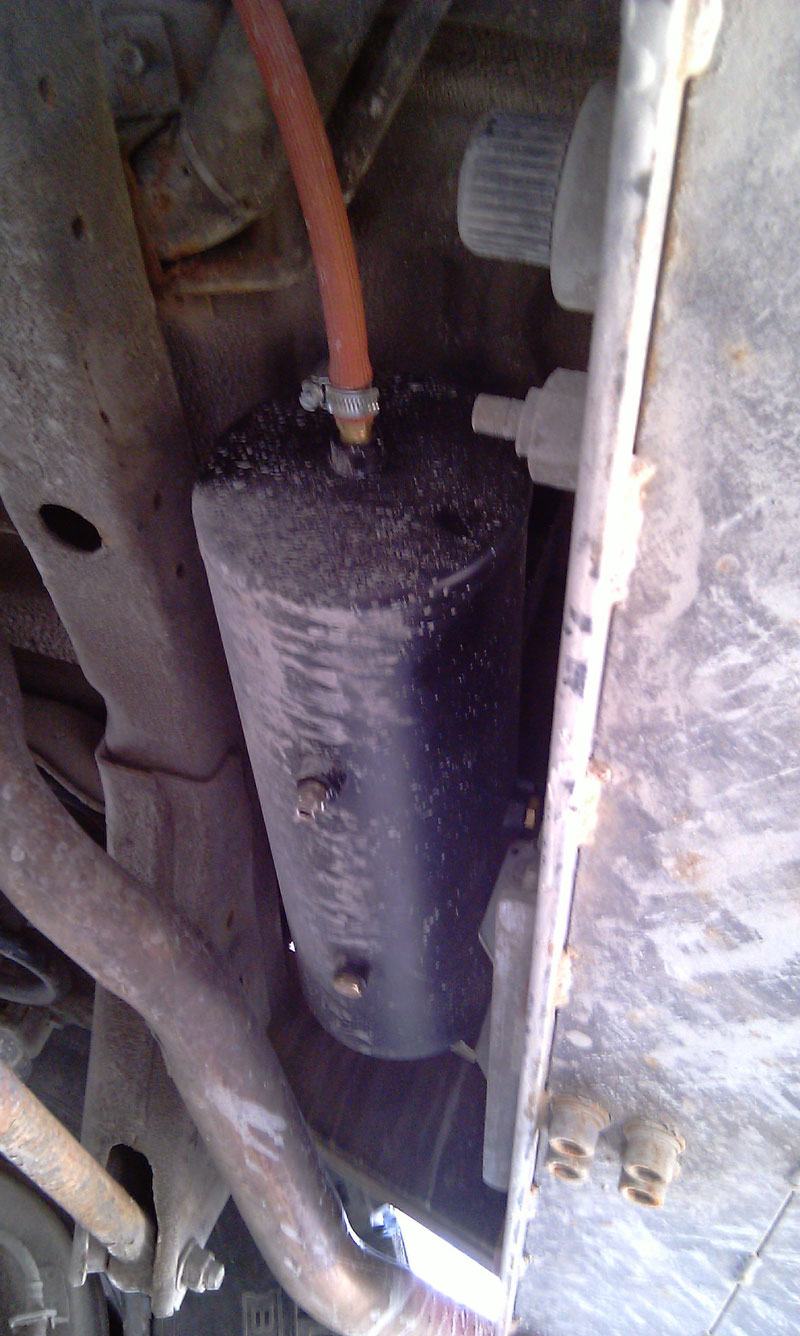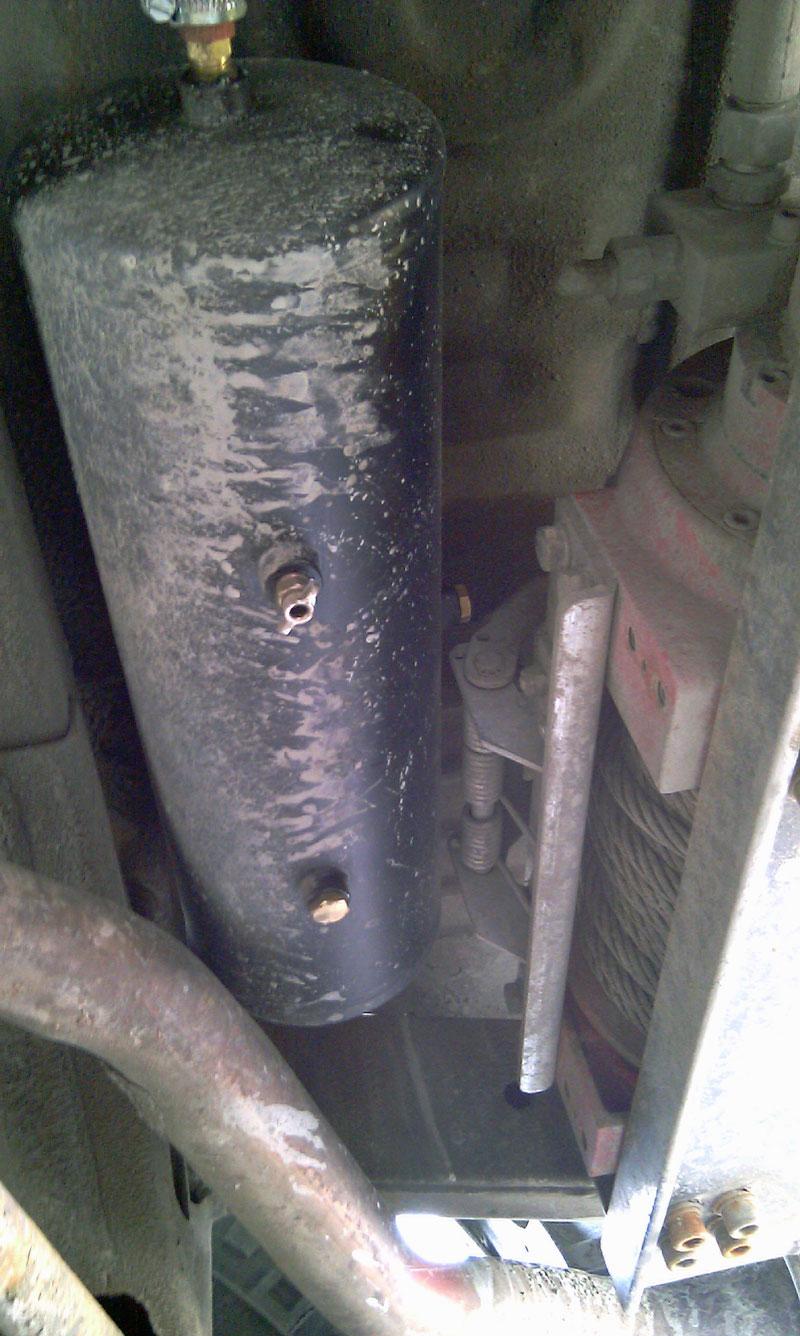 New 3" SS exhaust